Random Adventure Generator
A simple utility to aid Gamma Masters in generating adventure hooks.
Key Benefits
Allows a Game Master to easily generate random adventure hooks - useful for sub-plots or just getting some adventure ideas
Current version is specific to Alternity, Gamma World Adventures

future releases and web release will update to other adventure hooks

XML Web enabled and array driven.

Will look for an internet connection to download latest adventure hook details
Will use internal data for PCs not connected to the internet

New Active Skins for cooler Adventure Generator appearance

New form design with futuristic single adventure hook generation

Cool buttons
Cool scrolling window
Cool form

New metallic design for multiple adventure hook generations

Added the ability to quickly print an adventure
Added the ability to quickly export an adventure to a text file
Pricing
Description
Download Zip
Shareware Price
Download Size
Game Master Helper - Random Adventure Generator

v 2.1.8

Microsoft Installer File

GMHRAG
Free
2063 KB
Alternate Self-Extracting executable:

v 1.x

GMHRAG
Free
9364 KB
Game Master Helper - Random Adventure Generator (source)
$200
Minor updates will assume the 2.1.8 is installed.

Only download if you have the latest version.

Not available at this time.
Free
0 KB
Installation Notice
This application uses a database and specifically requires Microsoft ActiveX Data Objects. It also requires a current version of Microsoft Internet Explorer. It has been tested successfully with IE 5.0.
You should be able to download the Microsoft ADO components required by going to http://www.microsoft.com/data
Screen Shots: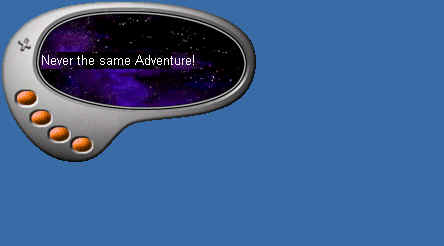 visitors